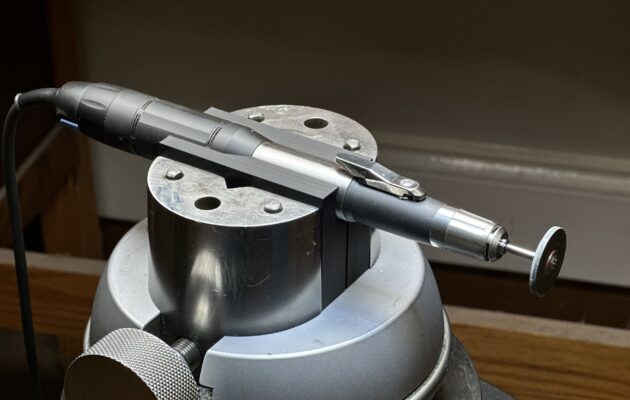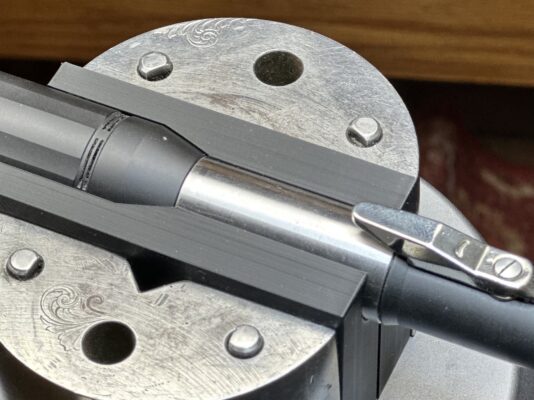 NSK micromotor handpiece adapter for vises allows hands free operation for precision shaping of gravers and tools. Especially nice for microscope users. Can be used in engraving vises or bench vises. Suggested wheels are the GRS yellow and blue wheels which can shape and polish any steel or carbide tool.
NOTE: If you are not using the speed reducer in you handpiece, choose the REGULAR VERSION for correct fit.
*This is for the adapter only. Handpiece and wheels are not included.
FREE USA SHIPPING (not available for international shipping at this time)